Here we are the second year of CG Arts and at the start of our first group project! In our Group we have Michael Holman, Kayleigh Dean and Samuel Tremain. Our Given title is... *Drumroll*
THE ROOM AT THE HOTEL DEL CORONARDO!
The first task was to uncover the Hotel Del Coronardo, a quick search on google and this is what we found...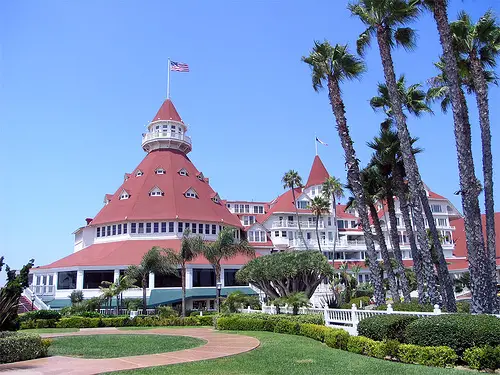 Hotel Del Coronardo
Not quite what we were expecting visually, however there is more to this hotel than meets the eye. Reading more about the hotels history we came to find it has a hauted past and a couple of residant ghosts.
There had been sightings of a figure of a woman hauting the room 3327, believed to be the spirit of Kate Morgan from 1892, she was 24 years old at the time of her death where she spent five days at the hotel, waiting for her lover, who never arrived... Intersting if you believe in ghosts, however her story is a useful starting point for piecing together a story, most likely heading down a Horror genre route or even a Noir crime tale of her death, with gambeling being a part of Kate Morgans life before her death.

Hotel Del Coronardo Hauting Reconstruction
On a more lighter note the Wizard of Oz was roumoured to have been written in this hotel.